The great thing about Etsy is that a lot of very creative people can sell their creations with relatively low start-up costs. The Missouri-based interior designer behind MackenzieMonroe produces handmade bags, purses, and clutches for women of all ages. Here's her Facebook page if you want a sneak peek.
Tis the season for gift-giving, and last night Prima received, courtesy of a friend, the gift of a "Girl's Buttercup Bag," a cute little purse: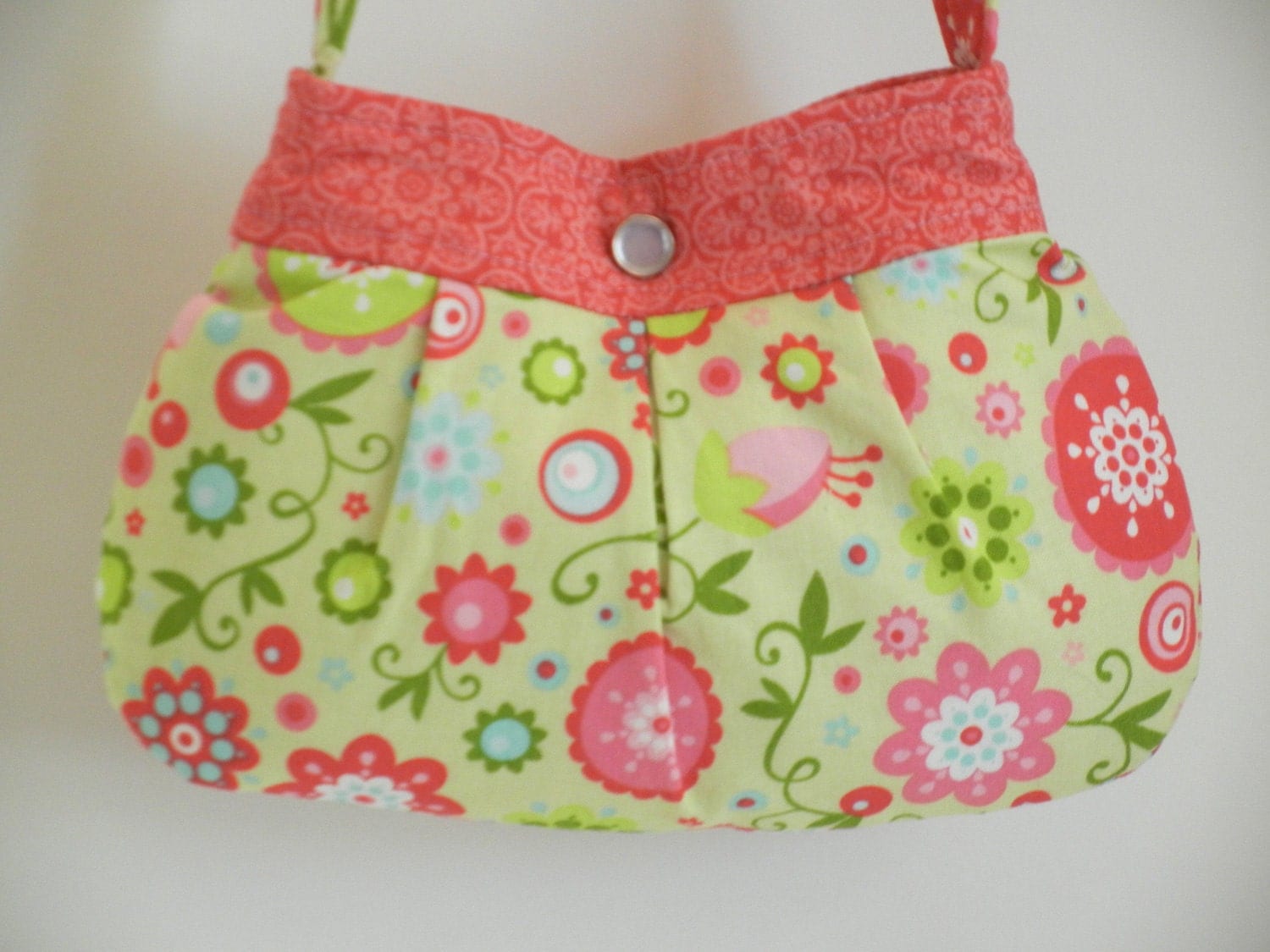 Prima's first reaction to getting it? Slinging it over her arm (it's a good fit) and shouting, "I look like a fashion designer!" She absolutely loves it.
From a more objective standpoint, the bag looks to be well-made and durable, which as you know is important for this age group. It's proportioned right for a little girl to carry without dragging on the ground or making her list to one side.
There's a wide selection of little girls' purses and bags at MackenzieMonroe, so you've got a good chance of finding something that will appeal to the little girl you're buying for. It wouldn't be a bad place for her to stash a juicebox and bag of crackers, or a little toy or game, for a long afternoon out on the town next time you're in Las Vegas. And, if you're a mom, you can get something nice for yourself as well.